Ore Dressing Line
Processing Capacity:0.2~8 m³/min
Material handling:iron, gold, copper, iron ore etc.
Main Equipment:ball mill, flotation machine, Disc Vacumm Filter, thickener, magnetic separator etc
Application:Mineral Processing Plant
Introduction
Henan Zhengzhou Mining Machinery Co., Ltd.offers turnkey solutions for Ore Dressing Plant. We are one of the leading project suppliers for Ore Dressing Plant and we work closely with our customers to fulfill their specific needs for a customized packaged solution. Specialized in the fabrication of these machines for decade and this enables us to be in a leading position in the field of Ore Dressing Machine.
Our Advantage
1
High Efficiency
In crushing, it adopts traditional two-stage and a closed circuit system for ideal fineness. Besides, jaw crushers have large crushing capacity.
2
Energy Saving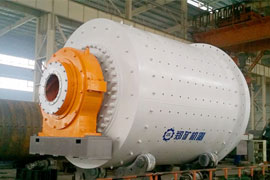 In grinding and classification, with characteristics of large processing capacity and small floor area, superfine lamination autogenous mill can save energy by more than 85%.
3
Good Classifying Effects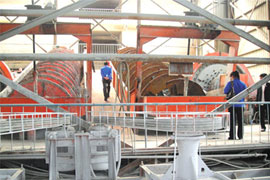 In classification, hydrocyclone and vibrating screen can enhance the classifying effects.
4
Environmental Protection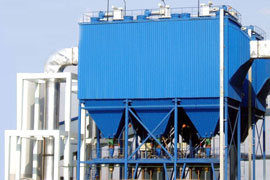 It adopts the third generation tailings dry stacking technology, which can save energy by 60-80%. Furthermore, it can also protect the environment and build a base for green mine.
Production Technology
We have rich project cases on different production process of ore dressing plant, Gold Ore Flotation Process, Gold Mine CIP Process Technology, Gold Ore Heap Leaching Process, Iron Ore Beneficiation Process, Fluorite Mineral Processing Technology, Lead-zinc Ore Dressing Process. More information about the mineral processing plant, please click there.
Raw material ores is exploited from mountain are big size,so it is necessary to crush firstly,in this process,the raw materials will be feed into primary crusher by feeder,then come into secondary crusher.The materials will go into screen after first and secondary crusher, the suitable size material (≤25mm) will go to next step. Oversize(>25mm) material will go back to secondary crusher to crush again. This forms a closed crush circuit.
In this process, material will be grinded into suitable sizes (about 200 mesh) for beneficiation.After grinding material will come to classifier. In classifier, suitable size material will go to next step. Coarse material will go back to ball mill for grind again. This process is a closed grind circuit.
In this process, materials will be separated by flotation, magnetic separator or gravity concentrating machine. We will get the materials that we need.
Process introduction: After beneficiation, there are some residual water in ore concentration. So we have to carry on concentrate dehydration to meet the requirements of transportation and smelting.

Configuration
50TP Ore Dressing Line Equipment List for your Reference
Equipment

Size

QTY

(set)

Power

(kW)

Remarks

Chute feeder

980×1240

1

7.5

Jaw crusher

PE400×600

1

30

Cast steel rack

Jaw crusher

PEX250×1000

2

37

Cast steel rack

Swaying feeder

600×600

1

2.2

Rotary ball mill

GM2.1×4.0

1

245

Spiral classifier

FLG-2000

1

18.5

Magnetic separator

CTB900×1800

1

4

2500gs

Magnetic separator

CTB750×1800

2

3

1400~180gs
100 TPD Ore Dressing Line Equipment List for your Reference
Equipment

Size

QTY

(set)

Power

(kW)

Remarks

Chute feeder

980×1240

1

7.5

Jaw crusher

PE600×900

1

75

Cast steel rack

Fine jaw crusher

PEX250×1200

2

37

Cast steel rack

Vibrating feeder

DZ-5

2

0.75×2/set

Ball mill

GM2.7×3.6

1

475

Spiral classifier

FLG-3000

1

30

Magnetic separator

CTB-1024

1

5.5

2500gs

Magnetic separator

CTB-1021

2

4/set

1400~1800gs