Brief Introduction of Mixing Process of Sludge Ceramsite Mixture
Date:2020-05-27 Source:zk corp Views:
Ceramsite has the characteristics of light bulk density, loose and porous inside, and low thermal conductivity. It has become one of the main raw materials of building material blocks. Therefore, the ceramsite industry has also developed rapidly. The main types of ceramsite are shale ceramsite, fly ash ceramsite and clay ceramsite. Among the raw materials of ceramsite, sludge is also one of the main raw materials, and the proportion of sludge ingredients is about 10-30%.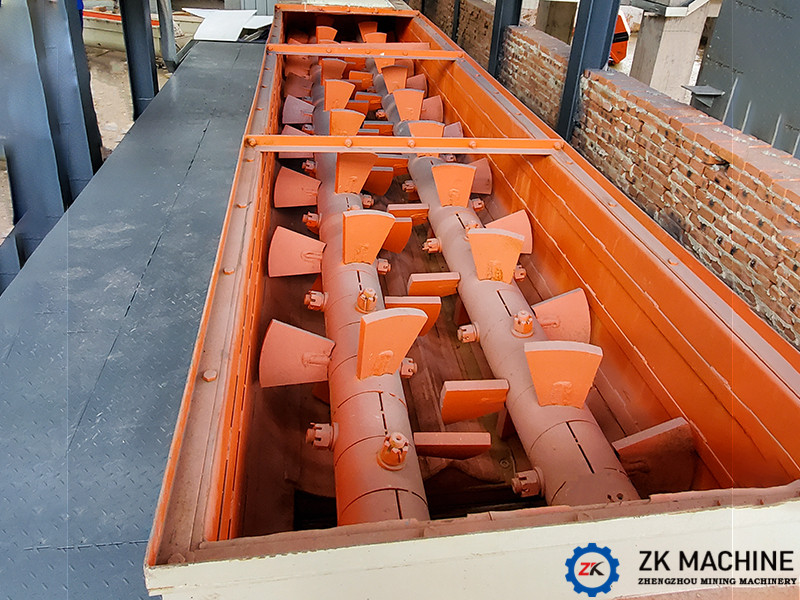 As the state attaches importance to the environmental protection industry, current policies encourage the addition of sludge to the raw materials of ceramsite and give ceramsite manufacturers a certain amount of sludge treatment fees. In summary, the ceramsite industry has developed rapidly, and the number of new ceramsite factories and block factories in China is increasing.
Among the raw materials of sludge ceramsite, sludge accounts for about 10-30%, and clay or shale accounts for 70-90%. The specific ratio needs to be adjusted according to the moisture content of the material and the test effect of ceramsite. Due to the special nature of the sludge itself, weight loss, belt scales and other equipment are generally used for weighing and transportation. The clay or shale powder can be weighed and conveyed by belt scales, screw scales and other equipment.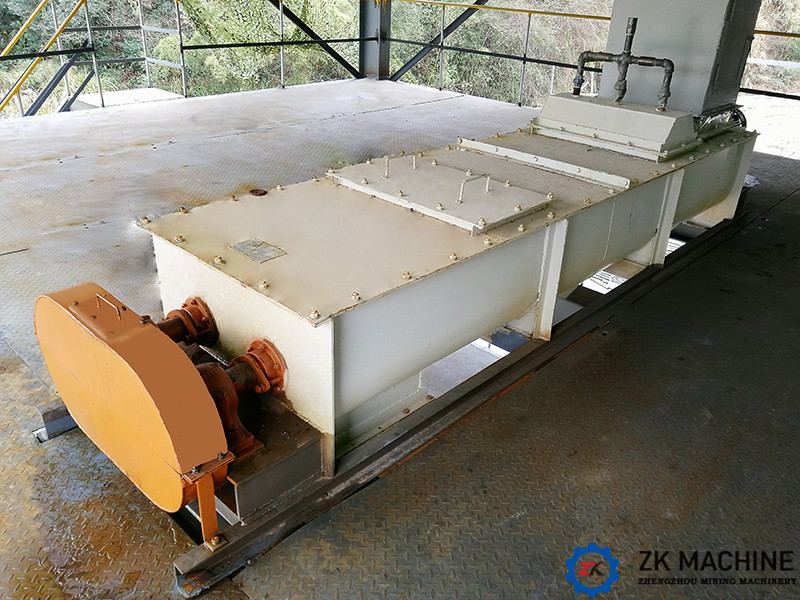 After the sludge is weighed and mixed with clay or shale, it needs to be pre-mixed in the mixing equipment. The conventional mixing equipment has a double shaft mixer. The double shaft mixer can adjust the speed of its frequency conversion motor according to the characteristics of the amount of materials and the nature of the materials to achieve the processing capacity required by the process.
The materials mixed by the double shaft mixer can mix the sludge with clay, shale, etc. initially, which is convenient for the later material aging and granulation.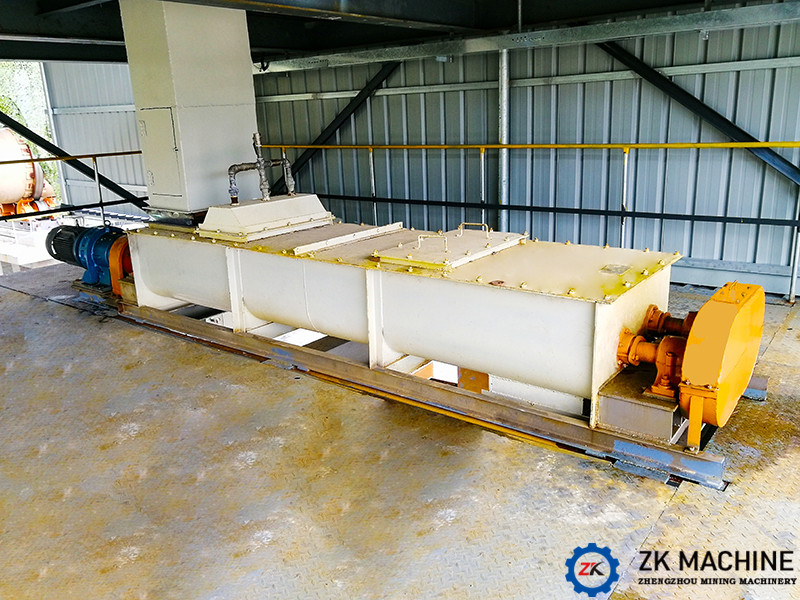 Henan Zhengzhou Mining Machinery Co., Ltd. is committed to the research of sludge ceramsite industry and equipment manufacturing in line with the tenet of "Morality gose before work, profit got later than others". It is a company that integrates equipment manufacturing and process design. Through the supply, design and debugging experience of multiple actual ceramsite production lines, we can provide customers with high-quality mechanical equipment and mature process technology services.
For more technical parameters and equipment quotations, please visit our website.