The drum granulator is one kind of granulating equipment which was trough the drum rotation to granulating the mixed material. The drum granulator was widely used in construction material, metallurgy, chemical industry etc.
Application
We offer various configurations to suit your granulation processing needs, our rotary drum granulator is widely used in ceramsite sand, fly ash, clay, sludge, shale expanded aggregate etc, also could used for the fertilizer granulation.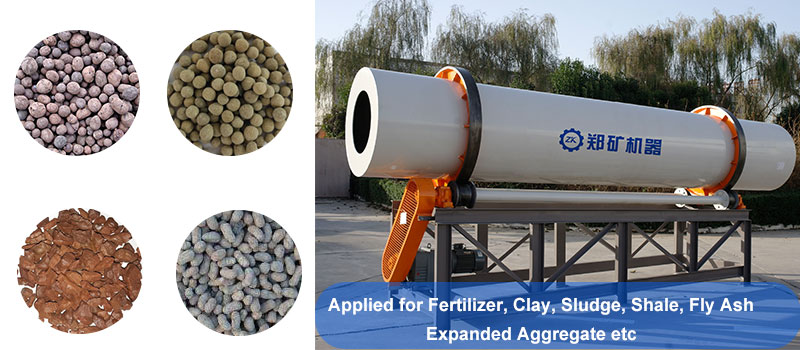 Working Principle
The drum granulator was composed by under frame, cylinder, driving device, support & catch roller, coupling shaft etc. The chain wheel drive support & catch roller by reducer at working, the inclined cylinder slow rotating by support & catch roller under the friction force, the mixed material risen through the cylinder wall by friction force and centrifugal force, then rolling down by gravity, it will rolling into a ball by relative movement between the rolling down material and rising material, the balls moving to the low side from high side along cylinder axis when the balls rolling along the circumference, then the final grain discharged at low side.
This kind of granulator has several features such as high efficiency, high rate of finished product, simply structure, sturdy and durable, convenient operation and maintenance, etc