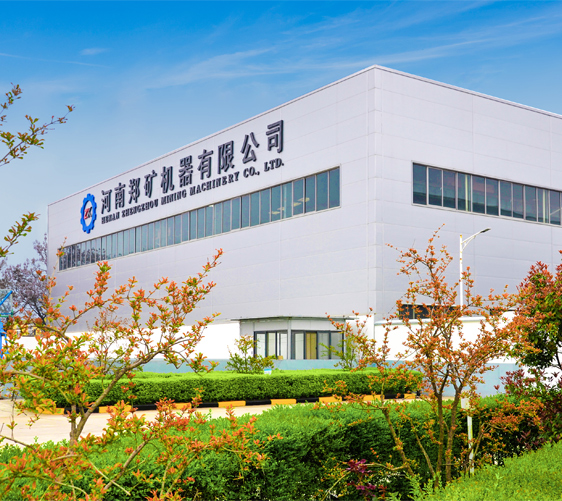 Who We Are ?
Our ZK person adheres to "Sincere cooperation, First-class products and Perfect services", so as to achieve harmonious, win-win and common development with our clients from home and abroad.

Henan Zhengzhou Mining Machinery Co., Ltd (hereinafter referred to as "Henan ZK Corp")., founded in 1956, is a designated production unit of building materials and mining machinery designated by the National Ministry of Machinery Industry and Henan Provincial Department of Machinery and Electronics Industry. After more than 60 years of development, our company has gradually developed from a single mechanical equipment manufacturing enterprise into a comprehensive company with strong ability of the whole system researching and designing on process technology and equipment manufacturing in the fields of building materials, mining, metallurgy, environmental protection etc.
What We Do
Building materials process for:
Light Expanded Aggregate (LECA), Ceramsite Sand, Oil Fracturing Proppant, Refractory, Powder, Lime, Cement Production etc.;
Metallurgical process for:
Magnesium Metal Production Process (Calcination, Pelletizing, Reduction, and Refining);
Calcination/Sintering Process for :
Dolomite, Limestone, Magnesite, Bauxite, Kaolin, Filter cake from Sugar Plant and Paper Plant etc….
Environmental protection process for:
Hazardous Solid and Waste Solid Treatment (sludge, shale, chrome mud, red mud, fly ash, coal gangue, etc.), Dedusting and Flue Gas Purification etc.;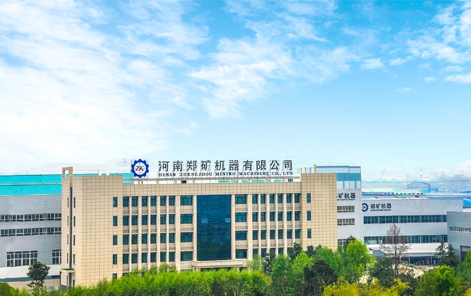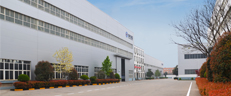 Our Culture
Our Vision To build a first-class environmental friendly technology and equipment enterprise.
Our PhilosophyVirtue is in advance, benefit after people.
Our Mission To lead the development of the manufacturing industry.
Our Spirit Honest and Reliable, Precision and Excellent Performance, Top Quality Service.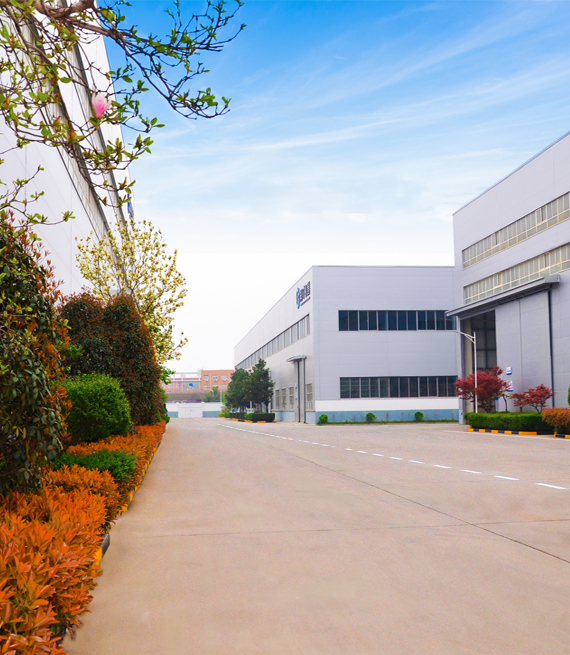 Development History
1956 Xingyang County Mining Machinery Factory was established.
1990 Xingyang County Mining Machinery Factory was renamed Zhengzhou Mining Machinery Factory.
2006 "shaft kiln + rotary kiln + shaft kiln" new energy-saving dolomite calcining system developed.
2007 The new factory Henan Zhengzhou Mining Machinery Co., Ltd. was established and successfully settled in the same year.
2008 Got the award of "2007 Advanced Enterprise".
2009 Passed the "Quality Management System Certification".
2009 ZK Brand Rotary Kiln " was titled as "High Quality Products of Henan Province".
2010 developed and produced a high-efficiency ferrosilicon crusher.
2010-03 Was awarded the honorary title of "2009 "Excellent Enterprise".
2010-06 The second-phase engineering workshop was completed and accepted and put into use.
2010-10 The department of Foreign Trade was established and settled in Zhengzhou.
2010-11 The new product "new vertical cooler" developed by the company obtained the national patent certificate
2010-12 The new products "Energy-saving Rotary Kiln" and "New Vertical Preheater" developed by the company won the national patent certificate.
2011-02 Was awarded the honorary title of "2010 "Excellent Enterprise".
2011-03 Was awarded the honorary title of "2010 Trade Union Work" "Advanced Unit".
2011-03 Was awarded the honorary title of "2010 Excellent Engineering Project".
2011-06 Was awarded the honorary title of "Hundred Growth Private Enterprises in Zhengzhou".
2011-07 New products "new energy-saving four-push and twelve-push vertical preheater" won the national patent certificate.
2012 The company's technology center has been identified as "2012 Zhengzhou Municipal Enterprise Technology Center".
2012-07 The company was jointly recognized as the first batch (12th batch) of high-tech enterprises in Henan Province in 2012.
2012-12 ZK brand rotary kiln was awarded the title of "Famous Brand Product of Henan Province".
2013 Won the title of "2012 Zhengzhou City E-commerce Key Platform Demonstration Enterprise".
2014-11 Won the contract of a cement grinding production line with a daily output of 5,000 tons from a Russian customer.
2014-12 Was awarded "Henan Province E-commerce Demonstration Enterprise".
2015-02 Won the "2014 Central Plains Hundreds of Millions Online Business Awards" by Alibaba.
2015-11 Moved to new office in Zhengzhou.
2015-12 Was awarded "Henan Province E-commerce Demonstration Enterprise".
2015-12 Participated in the Light Aggregate Industry Summit (CCPA).
2016-02 Henan TV interviewed ZK about the cross-border e-commerce development.
2016-10 ZK participated in the National Magnesium Industry Conference as a representative of the sponsor.
2016-11 Won the provincial e-commerce demonstration enterprise.
2018 Declared for "Industrialization and Industrialization Project".
2018-04 The 600t/d entire lime production line project, which was completed in only 44 days.
2018-05 Won the title of "Provincial Demonstration Enterprise of Cross-border E-commerce in Henan Province".
2019 Declared for "One Belt One Road" project.
2019-06 The three metal magnesium standards for preheater, rotary kiln and cooler were approved and implemented on June 1, 2019.
2019-07 Signed a solid waste resource treatment project with an annual output of 300,000 cubic meters with the Chongqing Municipal Government.
2019-10 Participated in the 22nd Annual Meeting of the 2019 National Magnesium Industry Conference and Magnesium Industry Branch.
2019-12 The 12th issue of "China Magnesium Industry" was published.
Qualification
The products have passed the testing and certification of authoritative organizations and conform to international standards.
Global Clients
Our process system and equipment products are sold well in all provinces and regions in China, and has been exported to Russia, South Korea, the United States, Canada, Japan, Britain, Saudi Arabia, Vietnam, Thailand, Indonesia, Malaysia, Nepal, Bangladesh, Mexico, Kazakhstan, Turkey, Iran, Guatemala, India, Mongolia, Africa, South America and many other countries and regions, which have been well received by our clients.