Sand rotary dryer is the professional drying equipment to process the a variety of sandstone such as quartz sand, river sand, yellow sand, garnet sand, slag, clay, etc.
Sand rotary dryer is mainly composed of rotary part, lifting board, transmission part, supporting part and seal ring. The drum dryer produced by our company uses reasonable running parameters, and the coal and electricity consumption is reduced by over 10-15% and the output per machine is improved by over 10-15%,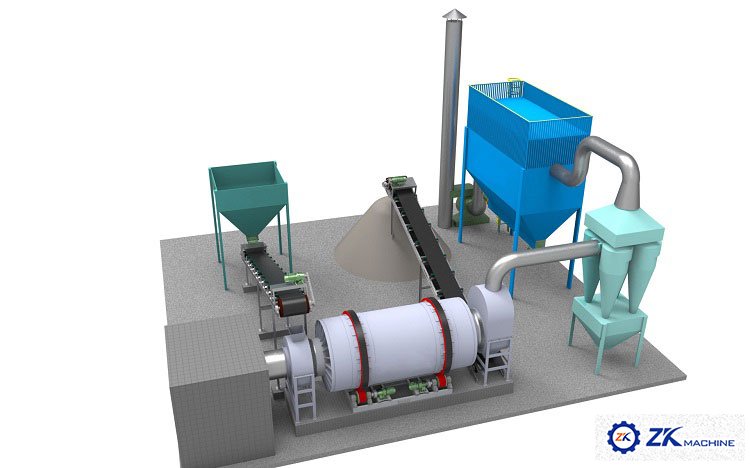 Our Rotary Dryer Applications:
1. Drying Sand: quartz sand, frac sand, river sand, silica sand etc
2. Drying Minerals & Ores: limestone, iron ore, clay, minerals etc
3. Drying Coal: coal slime, lignite, brown coal, coal gangue etc
4. Drying Sludge: industrial sludge, river sludge, municipal sludge etc
5. Drying Powder & Particles: iron sulphate, gypsum, fly ash, bentonite, kaolin, aluminum powder, mineral powder, coal ash, iron powder, fluorite powder, manganese ore powder etc.
6. Dying Corrosive material: fertilizer, slag etc.