New Technology & Improvement on Sludge and Fly Ash Waste Disposal
Date:2019-12-12 Source:zk corp Views:
With the rapid development of China's industrialization process, it has brought tremendous changes for our lives in recent years, which makes our lives more convenient and comfortable. Meanwhile, industrial solid waste generated in large quantities, devouring our space, our land, bring unpredictable disasters to our lives and our generations. Among the industrial solid waste, the sludge, fly ash occupy a large position. Their disposal has been plaguing us. According to incomplete statistics, China's annual output of domestic sludge amounted to more than 3000 million tons, which does not include industrial sludge. However, the sludge which has been disposed effectively only occupies 20%, a large number of sludge are pile up and dumping secretly. The heavy metals bring irreparable damage to the land, and have a crisis to our living space.
Fly ash is one of the largest industrial wastes in China. With the development of electric power industry, the emission of fly ash from coal-fired power plants is increasing year by year. A large number of fly ash will produce dust, pollute the atmosphere if no suitable disposal. If discharged into the water system, it will cause the river blockage, and the toxic chemicals even do harm to human health. Fly ash can be used as accessories for cement production, however the treatment of fly ash become more and more difficult as China's cement production reduced. According to incomplete statistics, China's annual production of fly ash has been more than 570 million tons, which only has 50% could be effectively used. A large number of fly ash is piling up, which brings a lot of trouble to the power plant and so a great deal of trouble.
As a professional mining machinery supplier, Henan Zhengzhou Mining Machinery Co., Ltd has been devoted to provide the tailor made and one stop service for enterprises from home and abroad. Henan Zhengzhou Mining Machinery Co., Ltd develop the new technology of sludge and fly ash disposal, to solve the disposal of solid waste. After mixture and aging of fly ash, sludge and clay, it can be made into construction aggregate through pelleting and calcination. In this way, the solid waste can be effective used. The clay used as adhesive which turn "waste" into wealth. Meanwhile, the high temperature sterilization can be solidify the heavy metal and avoid pollution.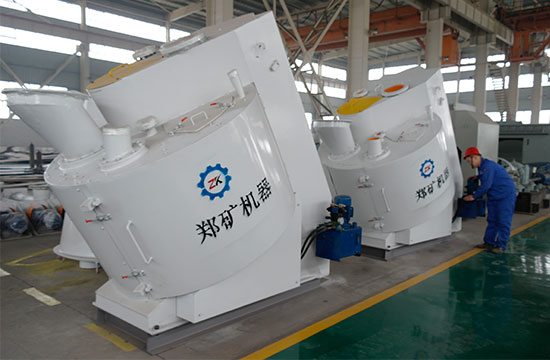 With several years' development, ZK Corp gained rich experience to provide the one stop solution for fly ash disposal, to produce lightweight expanded clay aggregate from fly ash. Any questions about the fly ash disposal and LECA production, you are welcome to contact with us. We will provide you a customized solution on sludge and fly ash waste disposal.