Challenge the limits, victory over ourselves, cast an elite team
In October 2010 Henan Zhengzhou Mining Machinery CO.LTD underwent a two-day outward bond training after the elaborate planning and organizing of the administrative department. The departments which participated in this training included the electronic commerce department, foreign trade department, production department and Quality Check Department. The training was highly valued by the leaders of the company. Company executives leaded by Mr. SuGenhua, the general manager, went to the training site in person to guide the activity.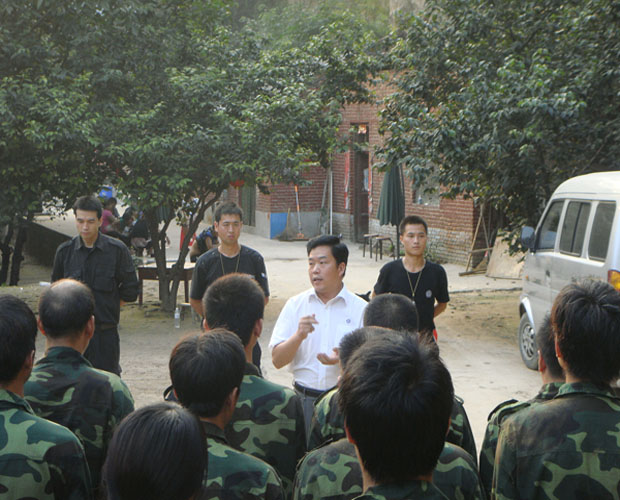 In the two-day bond training, everyone took a positive part and accomplished the training projects successfully. All the participating members indicated that the training taught them a lot.
It not only strengthened the sense of identity towards the team and the sense of the responsibility for work. They also realized that it is only advance towards the same goal through cooperation and collaboration that can unleash the greatest possible power of the team and gain success eventually.
Our team learned a lot after the outward bond training. Production department and marketing department brought the acute spirit, pioneer sprit and team spirit into daily production, shortened the production cycle and improved production efficiency remarkably. Meanwhile they gained a profound understanding of the motto of the outward bond training: outward bond is a flint which can strike a fire; outward bond is a fire which can light a lamp of hope; outward bind is a lamp which can light up the road ahead; outward bond is a road which accompanies you towards success.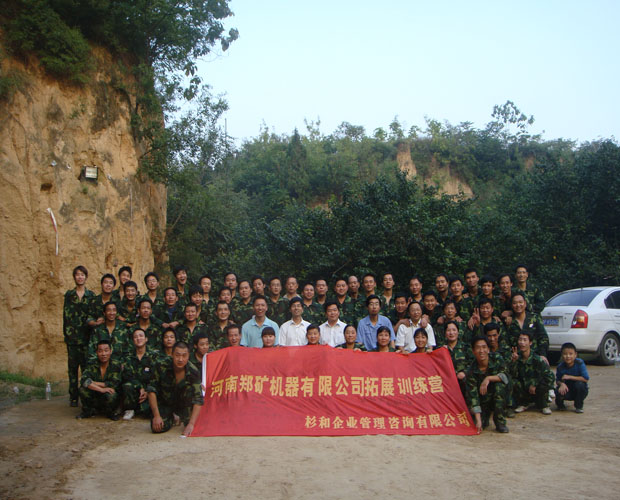 Inspire potential! Challenge ourselves! Surpass ourselves! Unity is strength! Us zhengkuang people have both excellent work team and flagging spirit, both cautious and conscientious employees and far-sighted employers. We believe that we are bond to hack our way forward and make new splendors.