Difference Between Lattice Ball Mill and Overflow Ball Mill
Ball mill is the key equipment for crushing materials after crushing. According to the different ways of discharging, the ball mill can be divided into lattice type ball mill and overflow type ball mill. The user should choose according to the technological process and needs.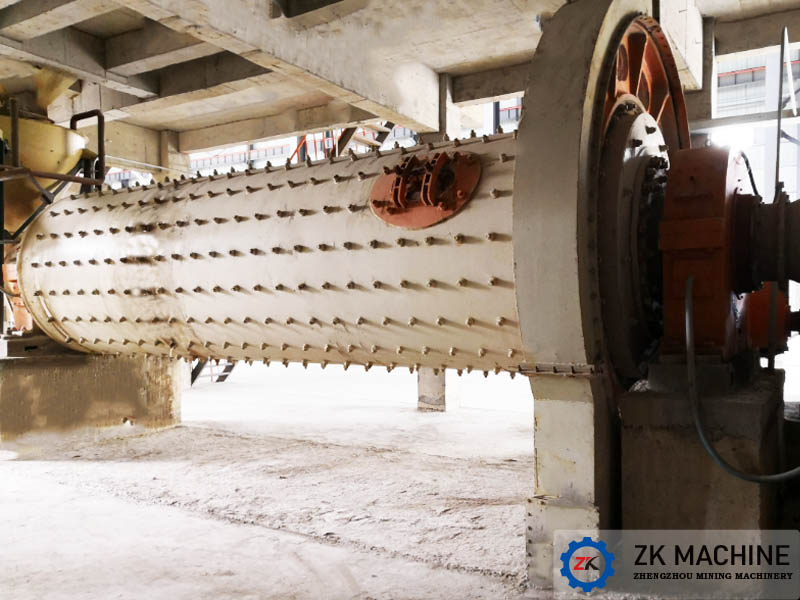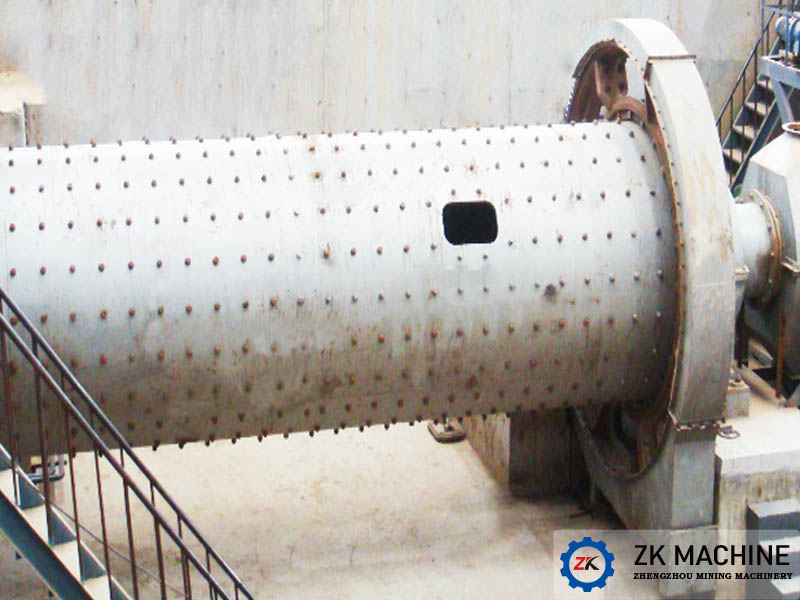 1. The structural composition is similar.
The structure of the two ball mills is basically the same, mainly composed of a feeding device, a main bearing device, a rotating part, a gear cover, a discharging device, a transmission device, and a lubricating part.
2. The workflow is similar.
When working, after the feeding device is fed into the barrel, the barrel will rotate around the centerline of the barrel at the specified speed. At the same time, the ore will fall freely or thrown off through the centrifugal force and the friction of the grinding medium, thereby being impacted it is pulverized by grinding, and the ground product is discharged through the discharging device.
3. The discharging method is different.
The discharging end of the lattice ball mill is equipped with a discharging grate plate, and the ground material passes through the discharging grate plate and is lifted by the lifting plate into the discharging spiral cylinder, so that the material is discharged from the mill. Usually contains a discharge hood.
The discharge end of the overflow type ball mill (usually used for wet operation) is not equipped with a discharge grate plate, but on the inner surface of the hollow shaft bushing at the discharge end, a screw with a spiral direction opposite to the rotation direction of the mill is installed blade. The purpose is to prevent water balls or coarse materials from being discharged together with the slurry. The discharge of the overflow ball mill is automatically overflowed by the slurry itself being higher than the lower edge of the hollow shaft bushing.
4. Production capacity and product fineness.
The main feature of the grid-type ball mill is forced ore discharge, so the production capacity is higher, but the product size is larger than that of the overflow-type ball mill.
When the material of the overflow type ball mill is higher than the discharge port, it will automatically overflow, so the discharge particle size is finer, but the production capacity is low.
5. Difficulty of maintenance.
In contrast, the overflow type ball mill has a simple structure and is easy to maintain, while the structure of the discharge end of the grid type ball mill makes it easy to block the grid plate during work and complex maintenance.
The two types of ball mills have their own characteristics in terms of use and performance, and users must clarify their own production requirements in order to choose the most suitable type of ball mill.